3 Reasons Meetings Costs are Slipping through the Cracks of Procurement
16 May 2023
Procurement leaders are well-versed at cutting every possible cent from a managed travel program, particularly during periods where cost savings are a priority. For meetings, however, it's a bit more complicated.
Always a challenging category to manage, the rise in meetings post-pandemic has made it even even more difficult—and critical—for procurement to get a handle on costs.
In this article, we'll explore why meeting costs are escaping procurement oversight and what procurement leaders can do to bring them back in line.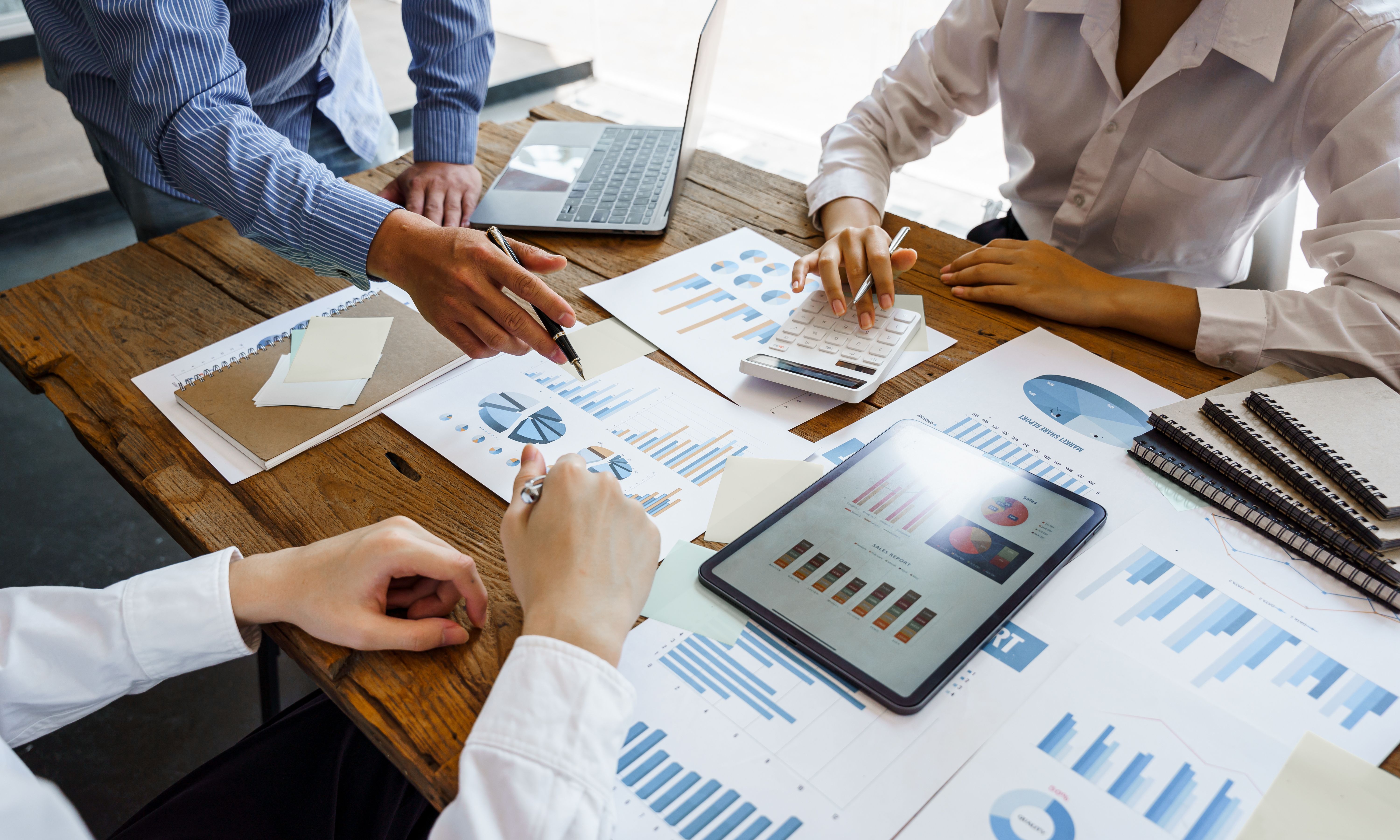 #1: Remote work has skyrocketed
Though remote work became a necessity during the pandemic, it's a trend that's continued well after the all-clear to return to the office. Companies like 3M, SAP, and Hubspot have decided to move forward with fully hybrid or remote workforces on a permanent basis.
While companies have learned how to carry on business through fully virtual environments, however, there's no beating meeting face-to-face when it comes to collaborative activities like innovation and problem-solving.
As a result, small and internal meetings in 2022 surpassed 2019 levels and all meeting types are expected to increase this year. Pre-pandemic a company or its internal teams might have held an annual meeting, now these same groups are having quarterly offsites to build connections face-to-face.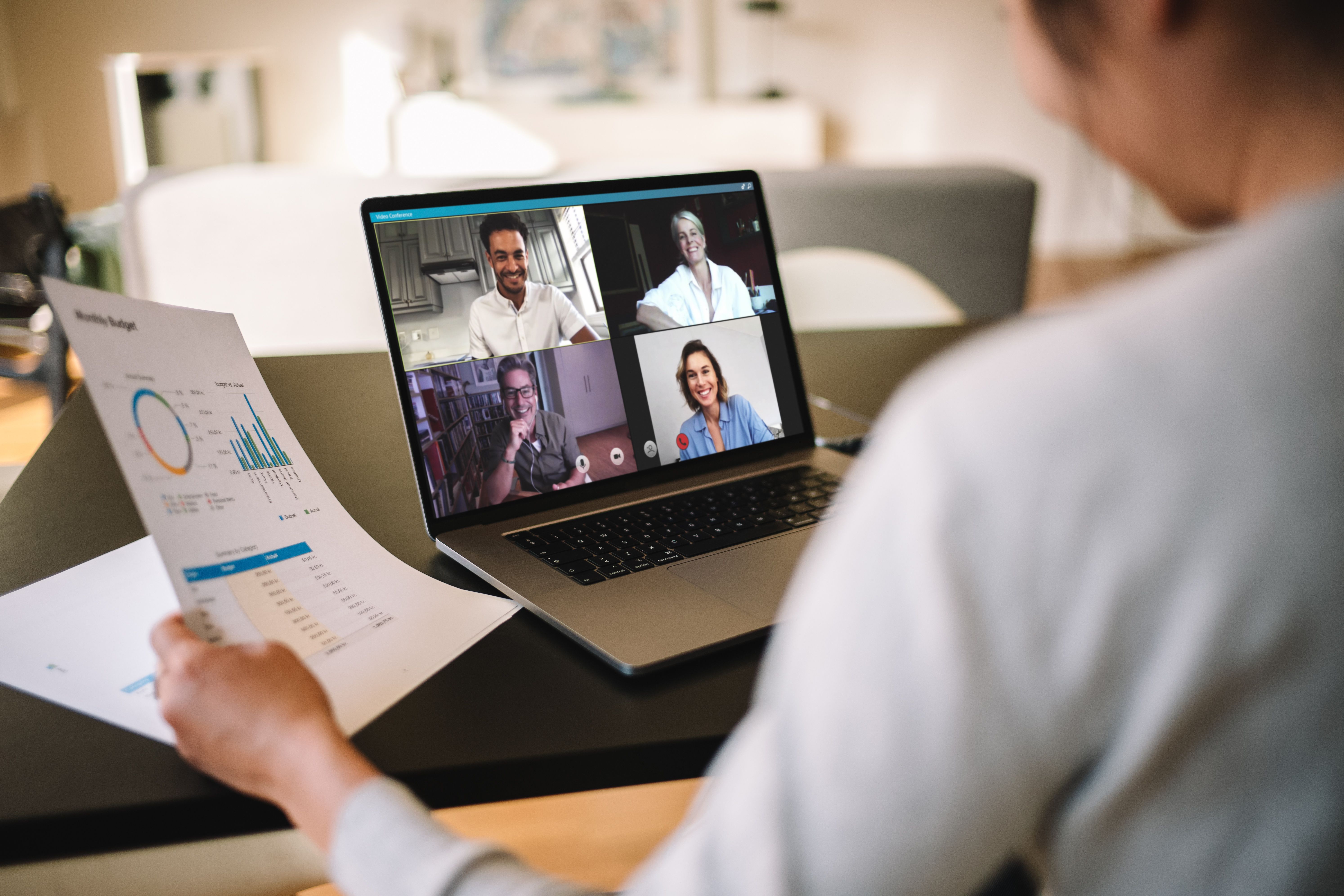 For procurement and finance leaders this new rise in meetings is also creating new headaches. The decentralized nature of internal meeting planning (more on that below) means that it's harder to rein in meeting spending before it occurs and keep track of it after. Additionally, a distributed workforce means that while food and beverage might have previously been the greatest expense for a meeting, now the greatest cost could be transportation.
#2: Everyone's a meeting planner
Internal meetings have always been a tricky category to manage. They're typically planned by an administrative assistant who's working to a budget based on what a manager feels is appropriate to spend based on their discretionary budget or previous meetings.
This is already not ideal for making informed decisions about spending. However, the problem becomes worse when holding a meeting no longer means finding a restaurant for dinner and ordering in lunch to the conference room, but rather putting 15 people on flights or trains and booking them accommodations, too.
A rise in internal meetings means a rise in internal meeting planners. The majority of these individuals are unlikely to have the tools or knowledge to efficiently—from both a cost and time perspective—oversee every aspect of meeting logistics. Their inexperience may also lead them to downplay any liabilities or contract commitments that come with reserving a venue, which can lead to additional expenses for companies.
#3: There's a travel and meetings policy gray area
The aforementioned decentralized and often DIY nature of meetings planning means that some internal meetings aren't managed according to a formal meetings policy but rather a travel policy targeted toward individuals. This can lead to inconsistencies into how overall meetings costs are tracked and approved.
What's suitable in terms of cost for a one-off business trip may become overly expensive when it's 15 people all traveling to the same destination. Ideally, it wouldn't matter because the travel vendors used would be preferred suppliers and therefore offer some level of discount. Yet, that's not always the case.
Where large meetings tend to receive proper procurement oversight, smaller internal meetings can fall outside any established meetings approval channels or policy.
What to do about it
The changing nature of meetings means procurement leaders need to also change. With economists still predicting a likely recession later this year, companies are more cost-focused than ever. Letting meetings run wild will damage your company's efforts to guard against cost-overruns.
There are some things you can do, however, to bring meetings back in line.
Get a self-service tool: If everyone's a meeting planner now, it's more critical than ever to have an easy-to-use tool for anyone within an organization to be able to conduct a proper analysis of meetings costs — not just the financial cost, but also costs to productivity, employee wellbeing, and CO2 emissions.
Improve visibility: Now that you understand why meetings can slip through the cracks, it's important to close the gaps. Work with a provider or platform that will give you back detailed information about just how much money, time and carbon emissions are being spent across your entire organization.
Adapt processes to modern meetings requirements: Even the most robust procurement processes could use a refresh in this new meetings landscape. Rather than working to cut costs after a meeting's destination has already been selected, work with a provider that helps you eliminate overspend even sooner through destination analysis. Doing so could save you hundreds of thousands before a single flight is purchased or a room block is booked.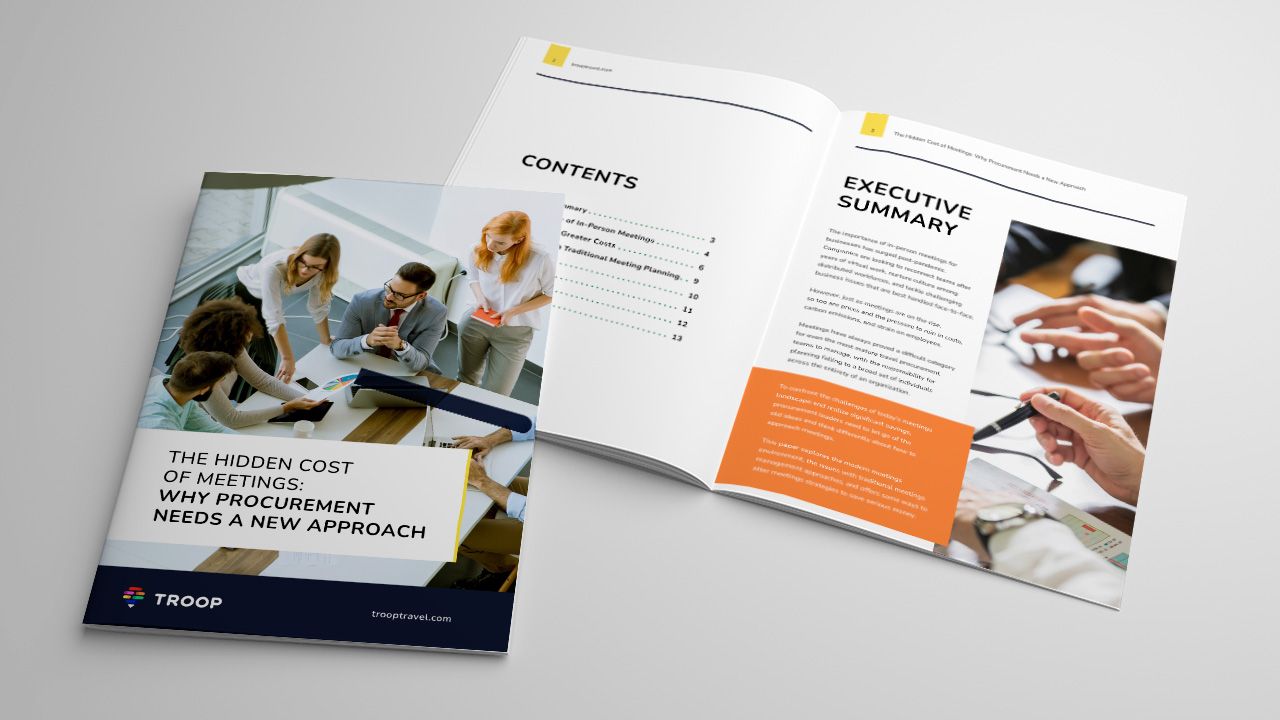 Want to learn even more about hidden meetings costs and what you can do about them? Download The Hidden Cost of Meetings: Why Procurement Needs a New Approach.