TROOP drives growth and innovation in meeting planning and travel industry
29 June 2023
London, June 28, 2023 - TROOP, the award-winning developer of corporate meeting planning technology, is proud to announce its remarkable growth and momentum over the past year. As businesses embrace hybrid and remote work models, prioritize sustainability initiatives, and navigate budget constraints, TROOP has positioned itself as the go-to solution for cost-effective, sustainable, and efficient meeting planning.
"Businesses recognize the power of in-person meetings, as evidenced by the increased number of smaller, internal meetings this year. Bringing teams together face-to-face fosters stronger relationships, and facilitates the sharing of knowledge among geographically dispersed employees.
The challenge for most companies is how to empower their employees to meet in a cost-effective manner while aligning with sustainability targets and maintaining visibility, safety, and control.
At TROOP, we are steadfast in our commitment to developing innovative solutions that simplify the planning, tracking, and management of meetings across organizations," said Dennis Vilovic, Co-Founder and CEO of TROOP.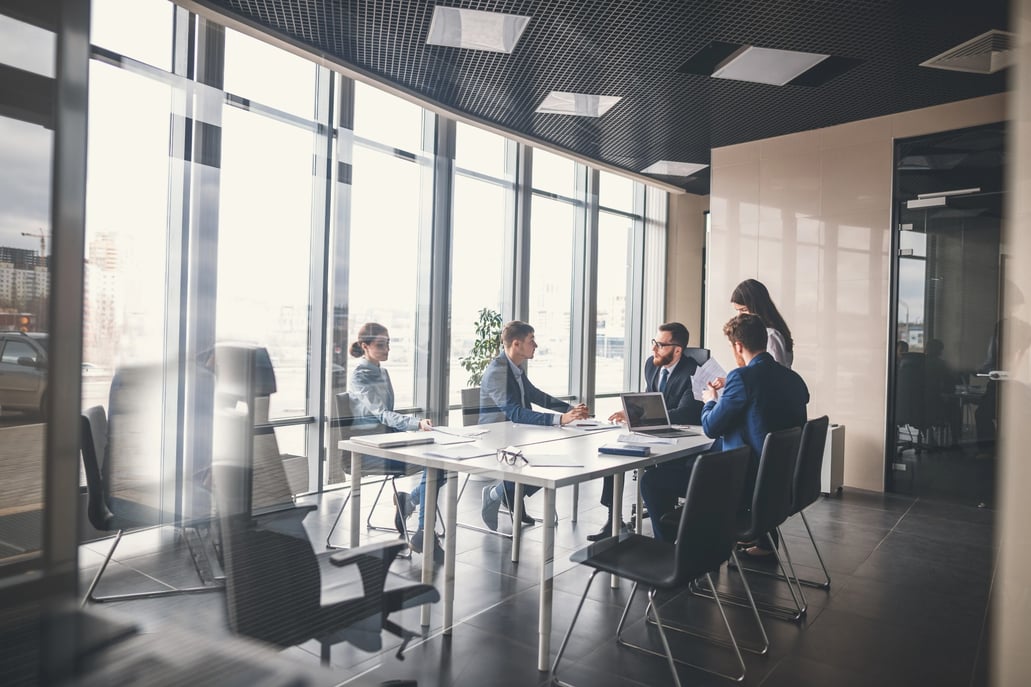 Trends Driving TROOP's Growth
Increasing Popularity of Hybrid and Remote Work: The rise of hybrid and remote work models has led to a surge in smaller internal meetings. TROOP has witnessed a significant shift in meeting planning over the last year, with eight out of ten meetings planned on its platform categorized as internal meetings. The majority of these meetings were small: 66% of meetings planned had less than 25 attendees, and 80% had less than 50 attendees.
Heightened Focus on Carbon Emissions: The increasing emphasis on tracking carbon emissions in business travel has heightened the urgency for solutions that address the primary contributor to meeting-related emissions: travel to and from the meeting destination. TROOP is the only solution available that makes it easy to analyze and evaluate the environmental impact of meeting destinations by considering the diverse starting locations of attendees. On average, meeting planners in TROOP evaluate 3.5 different meeting locations, with attendees traveling from at least 8 different starting locations.
Budget Constraints and Cost Optimisation: In an era of fiscal responsibility, businesses rely on TROOP to identify cost-effective meeting locations. By leveraging TROOP's data on estimated flight and accommodation costs, meeting planners can achieve up to 25% in cost savings. While many companies today encourage remote employees to travel to company headquarters for internal meetings, TROOP analysis has highlighted that, in many cases, alternative locations can be more cost-effective.
Focus on Employee Safety and Well-being: Post-pandemic, companies are focusing on a broad range of duty-of-care concerns, including the safety of LGBTQ employees and the impacts of travel time. TROOP supports these initiatives with new features that highlight health, travel, risk, and LGBTQ safety mapping."
Company Momentum and Achievements
Over the past year, TROOP has experienced significant growth and achieved notable milestones:
Expanded Customer Base: TROOP has successfully onboarded multinational Fortune 100 and Fortune 500 companies, demonstrating its appeal to organizations committed to bringing employees, partners, and customers together for in-person meetings.
Impressive Cost Savings and Sustainability Impact: TROOP has enabled its customers to save an astounding $31 million, 176,000 hours of travel time, and avoid 15,658 tonnes of carbon emissions from planned meetings.
Rapid Team Expansion: In the past 18 months, TROOP has grown its global remote team from 6 to 55 employees, with a growing presence in the United States. The company is poised to double its hiring efforts in the coming year.
Key Executive Appointments: This spring, TROOP has welcomed three new executives to its leadership team, including Matt Berg, Vice President of Customer Success, previously Global Vice President of Customer Success at Concur; Frank Roeder, Vice President of Global Sales, previously SVP of Sales at Center and Vice President of SMB Sales at Concur; and Heather Singh, Vice President of Marketing, previously CMO at Center; all based in the United States. This strategic talent acquisition strengthens TROOP's capabilities and positions the company for continued success.
New Head of Ecosystem and Partnerships: TROOP has appointed Spencer Brace to the newly created role of Head of Ecosystem and Partnerships. Brace's expertise will further develop and expand TROOP's relationships with companies across the travel industry.
Successful Funding Round: TROOP recently concluded its Series B fundraising round, securing $11 million in funding led by Durable Capital. This investment will fuel the company's continued growth and innovation.
About TROOP
TROOP is the leading solution for cost-effective and sustainable meeting planning. Its innovative platform empowers companies to optimize meeting locations, reduce costs, and reduce carbon emissions. TROOP's powerful features enable a seamless analysis of attendee travel data, resulting in smarter decisions and enhanced efficiency. With a rapidly expanding customer base and a strong commitment to sustainability, TROOP is revolutionizing how organizations plan and execute meetings.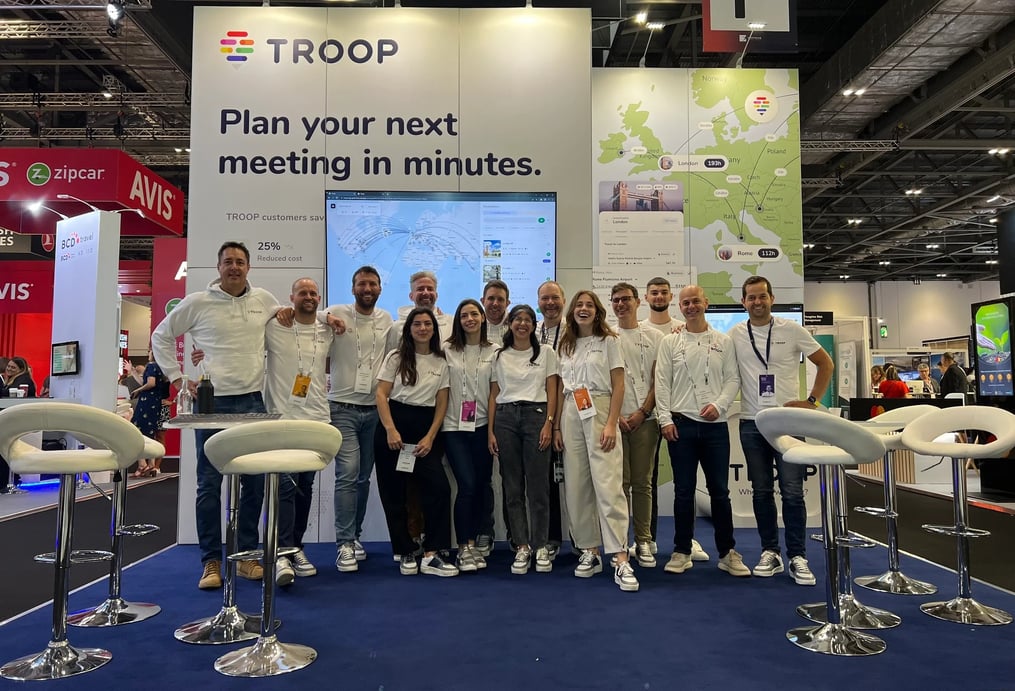 TROOP has been awarded multiple industry awards, including the BTN Innovate Award, Phocuswright Innovation Award, and the Disrupt Award from the Business Travel Show.
TROOP is a remote-first, global company with entities in the USA, Spain, South Africa, and the UK. For more information, please visit trooptravel.com.

Press Contact: PR@trooptravel.com