TROOP Leads the Charge in Corporate Meeting Planning With $11M Series B Funding, Led by Durable Capital Partners
30 March 2023
TROOP expands its innovative meeting planning ecosystem to address the challenges of today's evolving work environment by bringing teams together cost-effectively, conveniently and sustainably for in-person collaboration.
30 March 2023, Villanueva del Pardillo - TROOP>, the award-winning developer of corporate meeting technology and services, today announced a $11m Series B funding round. The round was led by Durable Capital Partners LP and Madrona Venture Group, with participation fromAll Iron Ventures andConexo Ventures. TROOP's technology platform helps companies plan, book, expense, and manage logistics for in-person meetings. The future of work has shifted to a distributed team environment, leading to greater demand for group meetings across suppliers, customers, and internal teams. TROOP is used by a range of customers - from startup, fast growing companies to well established global enterprises.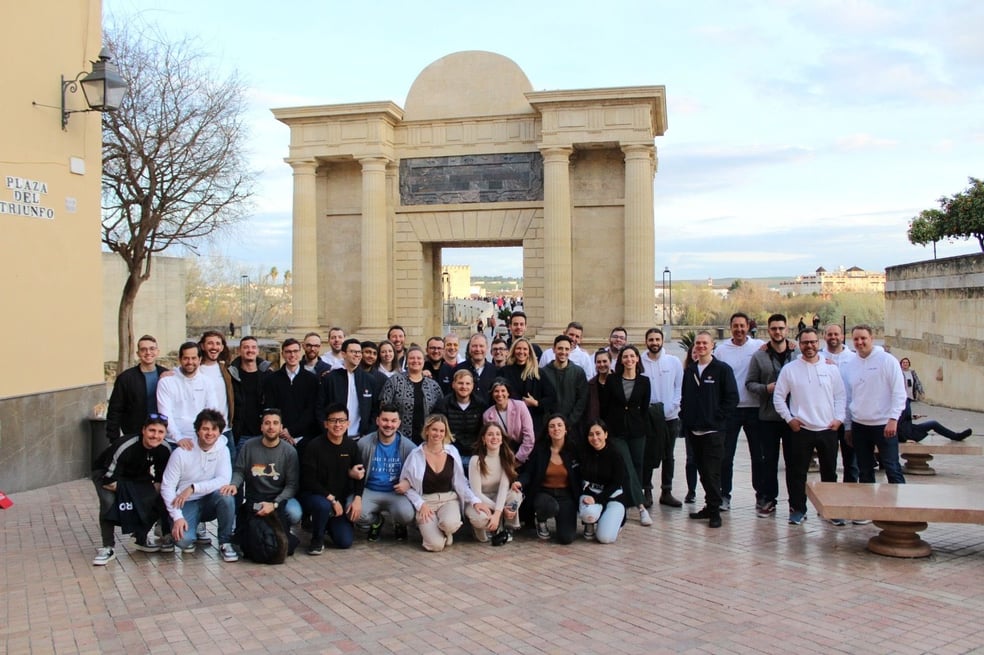 "We are thrilled to partner with Durable Capital Partners, Madrona, and our other investors as we continue to drive growth and build out our capabilities to serve our valued customers. We have seen the enormous impact of tech-enabled meeting planning as companies react to the ever changing future of work and we are proud to help deliver solutions for them," said Dennis Vilovic, Founder and Co-CEO of TROOP.
This latest investment will be used to continue to grow TROOP's technology, customer success and sales teams to support the broadening international footprint and rapid expansion across Europe and the US, and to deliver and launch TROOP: One, its end-to-end meeting management platform.
TROOP: One, due to launch later this year, will incorporate enhanced planning capabilities and expand into booking, management, and meetings expenses with deep technology integrations into best-in-class service providers including Spotnana, Center and others, offering flexibility for customers to work with their service providers of choice, delivering a superior customer experience and workflow for corporates planning in-person meetings.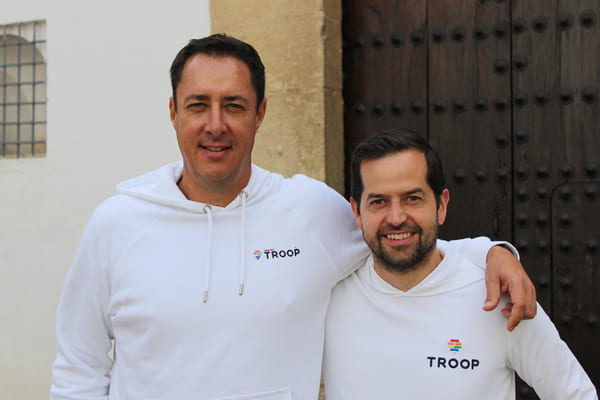 The global meetings, incentive, conference, and exhibition (MICE) industry was valued at 920 million USD pre-pandemic and is forecast to show steady growth reaching 1.8 billion U.S dollars by 2030. Approximately 60% of companies have embraced a hybrid working environment adding a further level of complexity to planning meetings. As companies face the challenge of building meaningful in-person connections in a more remote, post-pandemic world, TROOP helps companies save on meeting costs, travel time, and planning time, all while keeping a focus on sustainability. TROOP's customers are benefiting from up to 22% average savings on costs, time, and CO2 emissions for their in-person meetings.
"As companies become increasingly hybrid or even fully remote, creating meaningful in-person interactions becomes more challenging than ever," said Henry Ellenbogen , Managing Partner and Chief Investment Officer at Durable Capital Partners LP. "I believe TROOP sits at the forefront of the rapidly changing workplace and is well-positioned to deliver value for companies organizing in-person meetings in a more remote world."
TROOP has transformed what has historically been a largely manual and time-intensive process into a self-serve platform that optimizes meeting planning based on corporate goals including, travel time, locations, flights, lodging, cost, CO2 reductions and others. TROOP's platform takes basic inputs and quickly and easily presents the most convenient meeting place for the group and a menu of venue options. Meeting organizers can use the dashboard to visualize and aggregate data to make quick and informed decisions about group travel and collaborate with co-workers and participants.
Over the last 15 months TROOP's global and fully remote team has grown from 6 to more than 40 and expects to more than double its staff over the next year.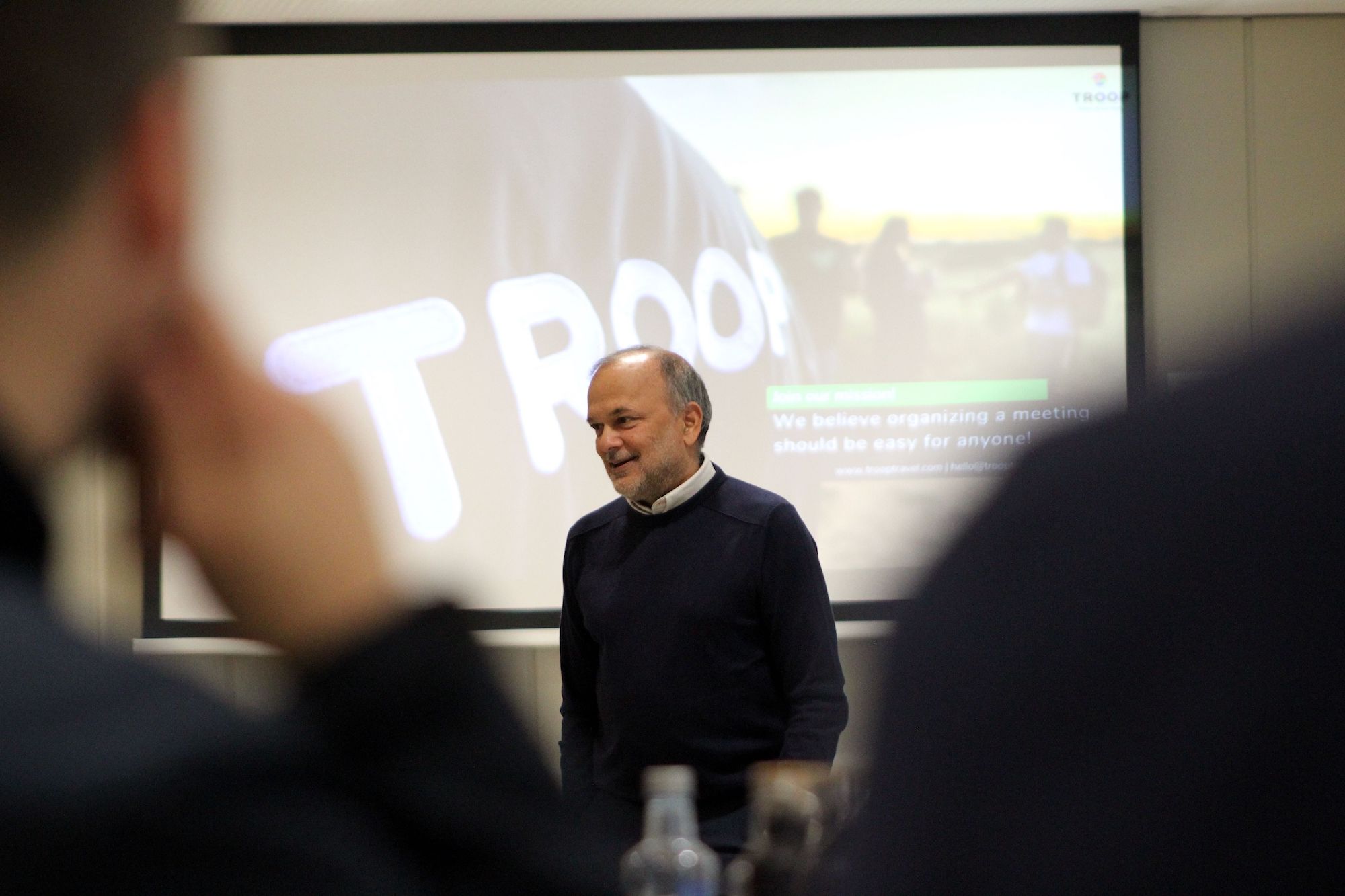 "The meetings and event planning market has historically been underserved, and the limited tools available required large internal teams to deliver acceptable outcomes. With the pandemic-driven acceleration of distributed workforces, the need for an easy-to-use, complete solution to plan, book, expense, and manage meetings and events of any size has increased dramatically. Troop fills that need with a platform that is easy to deploy, can be used by anyone, and that leverages local experts to deliver unique meetings and event experiences," said Steve Singh, Executive Chairman of TROOP, and Managing Director at Madrona.
About TROOP
TROOP is the only platform on the market that solves the fundamental question of where to have a meeting. Its data aggregation and algorithms makes organizing in-person meetings easy for anyone mitigating risks, saving costs, and reducing carbon footprint. Today, some of the biggest brands in consulting, technology, pharmaceutical and other industries are using TROOP to make better decisions in their meetings planning.
TROOP is a platform that benefits everyone in any sized organization that is involved in arranging meetings, both big and small by removing all the manual work that currently takes place to pull together pricing and availability and then supercharges it with sustainability safety data, and much more. TROOP has been well received and been awarded multiple industry awards including the BTN Innovate Award, Phocuswright Innovation Award, and the Disrupt Award from the Business Travel Show.
TROOP has entities in the USA, Spain, South Africa, and the UK. For more information, please visit TROOP.
Contact: pr@trooptravel.com