4 Ways Meeting Planning Software Makes International Travel and Organization Easier For Everyone
22 March 2023
There is no denying that international meeting planning can be a pretty stressful endeavor, and that businesses are eager to find a one-stop solution that can solve their planning woes. One such solution is to implement automated meeting planning software that does it all for you with just a few clicks of a button. Technological innovation has opened up the world, meaning that many entrepreneurs can run successful operations while managing teams, partners, stakeholders, and suppliers worldwide.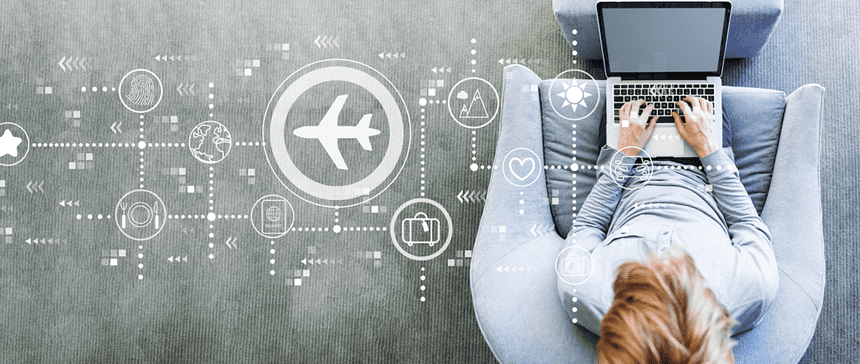 While the distributed workforce model has gained monumental traction, in-person meetings are still paramount for boosting business culture, enhancing collaboration, and creating an environment of success. Whether you need to meet with key stakeholders for a strategic planning session or plan a team-building event with participants from across the globe, meeting planning software is the answer.
Travel is Stress-Free with Meeting Planning Software
You need to plan an in-person meeting at your headquarters in South Africa, but your team of twenty is dotted around the globe. You're competing with different time zones, varying visa regulations, COVID-19 restrictions and costly flight hikes, while trying to limit carbon emissions. Manually planning a trip remains a time-consuming exercise, and scheduling such an operation will invariably take many hours and lots of comparative research.
When you utilize meeting planning software, manual meeting planning and organization become a thing of the past. This is where TROOP's innovative planning tool comes in. The software uses data-driven analytics and real-time solutions to take the complexity and stress out of manual meeting planning. Within moments, you can access optimized logistical information – based on real-time data to discover the best meeting location, based on costs, sustainability and hours spent traveling.
Using the information you provide – such as geographical locations, dates, and the number of attendees – the software creates a comprehensive meeting planning analysis, offering summarised results that compile the data into one convenient report. Access all the information via the centralized dashboard and instantly tap into a world of accurate logistical and travel information.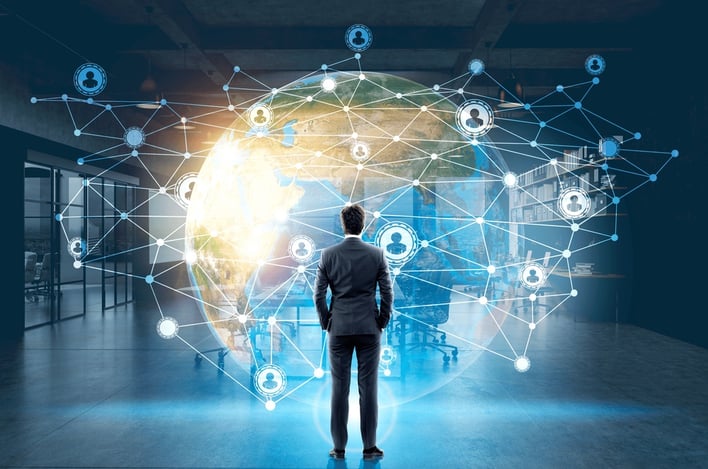 Meeting Planning Software Makes Life Easier in These Four Ways!
Huge time savings: Carefully arranging international travel is sometimes neglected by many companies, which can ultimately result in high costs, high CO² emissions and a lot of wasted time spent traveling. Automated solutions take the admin out of travel planning, offering data-driven solutions within minutes. This information can be utilized to speed up the planning process, freeing up employees' time to focus on more pressing tasks. It also considers the best possible ratio between meeting and travel times to maximize time for all attendees and ensure better productivity.
Major cost savings: Meeting planning software takes the stress out of meeting and event planning by finding the best possible destinations. This allows companies to stay within budget since they can quickly compare alternative options and locations to ensure that expenses remain on course. Moreover, with TROOP, costly manual mistakes are avoided, further ensuring accuracy, better spending, and peace of mind.
Reduced CO² emissions and enhanced sustainability: The tool equips entrepreneurs with the information to consider the environmental impact of their travel arrangements, offering further insight into how companies can boost sustainability portfolios and enhance their reputations by reducing CO² emissions.
Considers all team members: Everyone wants to be considered, right? Happy employees equate to more successful business ventures. This software also enhances overall morale by considering the needs of all participants. By factoring in their time zones, schedules, visa regulations, and travel time, TROOP makes in-person meetings a reality, allowing all team members to access real-world training and revel in the magic of in-person meetings. These spaces provide the opportunity for effective communication, enhanced connection, a greater sense of teamwork and collaboration, and increased engagement. The software makes in-person meetings possible and offers tangible, data-based solutions to do so.
TROOP Makes the Impossible Possible for Travel Managers
If you're ready to explore the world of automated meeting planning, then let's have a conversation. We'll show you how you can easily plan for your next meeting in minutes. You can also explore our case studies and analyze how TROOP has saved numerous companies time, money, and helped them avoid CO² emissions.
Whether you're a multinational or a global conglomerate with hundreds of staff scattered around the world, TROOP can work for you by considering your company's unique preferences and needs and the many stakeholders involved. Our automation software utilizes real-time data to plot the cost of travel, determine time-to-location data, and calculate carbon emission stats from each location. This information enables companies to efficiently bring groups together, no matter how far they might be.
Meeting planning has always been challenging. With TROOP, you can plan your next meeting in minutes and ensure heightened efficiency and success.