Company Travel Planning Made Easy with TROOP
22 March 2023
Sustainable, Employee-Focused Company Travel Planning Projected to Boom in 2023
Travel management together with meetings and events planning is one of the most high-pressured jobs, especially when traversing different geographical locations with employees based around the world. However, this stress isn't stopping the immense growth of in-person meetings around the world. The Amex Meetings and Events Global Forecast notes that 77% of respondents are positive about the industry's growth this year, highlighting a six-point increase from last year. It's clear that meetings are here to stay. Many event professionals note a particular focus on "growth and sustainability" for 2023.
Companies are starting to utilize innovative travel planning solutions, such as TROOP's platform, to focus on the company's most crucial element: its people. Any successful organization understands that its people are the lifeblood of the operation. In the globalized world, travel is almost inevitable, especially with international conferences and congresses once again on the rise. Whether conferences are local, US-based events, or international occasions, optimal travel planning is paramount for success. Global meetups are critical for many organizations, allowing companies to keep their finger on the pulse regarding the latest innovations and trends in their sector and present at international conferences to gain greater traction and recognition for their efforts.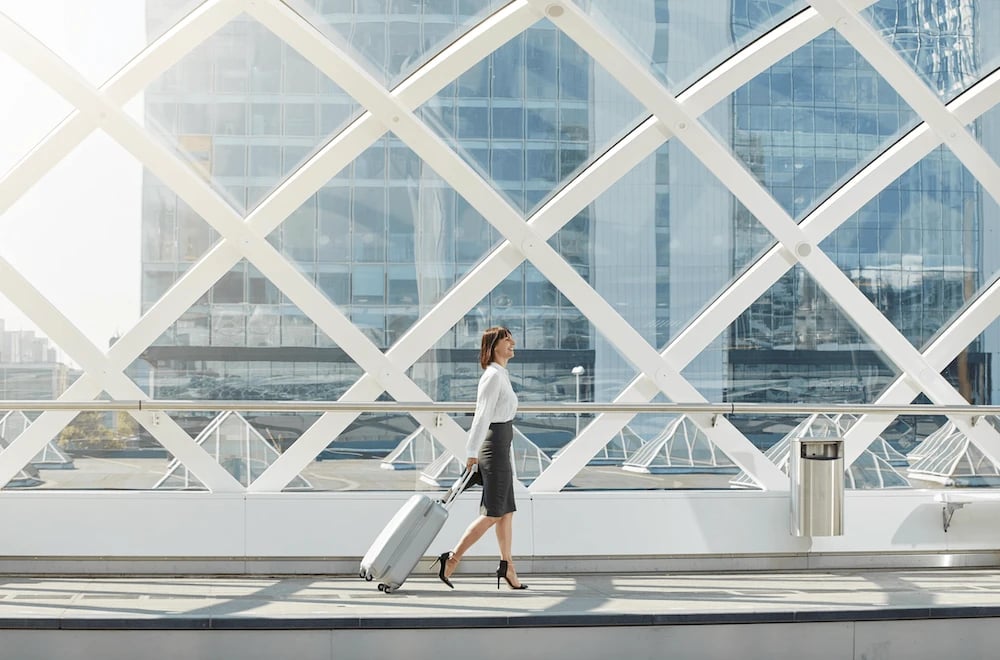 Stop Company Travel Planning Stress in Its Tracks
International travel planning is stressful! You have to consider so many variables, including:
Tight budgets
Flight price hikes
Conflicting schedules
Environmental impact
Hours employees spend traveling
So, how do you get an entire group from varying international locations to one centralized destination with zero hassle, less stress, and minimal financial and time outputs? You invest in TROOP's meeting planning software. This smart solution takes the complexity and inefficiency out of company travel planning by using real-life data to plan the most efficient travel routes for all stakeholders. This tool allows event organizers to access a clear overview of all travel options, enabling speedy and accurate decision-making when it comes to planning conference attendance and international group travel. When you swap manual travel planning for automated solutions, success is guaranteed.
Meeting planning software considers all the people within the group or organization, ensuring that their logistical needs are met. This allows everyone to enjoy both national and international travel without any stress and with minimal disruption to their usual schedules. Furthermore, the software finds the most cost-effective and time-efficient travel destinations so companies can stay within budget and maximize time.
How Automated Meeting Planning Benefits Company Travel Planning
Your company's travel planning capabilities are one of the cornerstones of business success. Attending national and international congresses and conferences – sustainably - is essential for recognition and growth. However, to reach desired results and mitigate disruption, travel planning must be optimized. This is where TROOP's specialized travel planning software comes in handy. The platform utilizes real-time data to analyze several travel destinations amongst the group (including starting locations and travel dates.) The company travel planning platform then calculates this data within a split second, efficiently presenting organizers with the best travel solutions. From here, organizers can effectively work through comprehensive findings rather than having to scour multiple websites for hours or even days.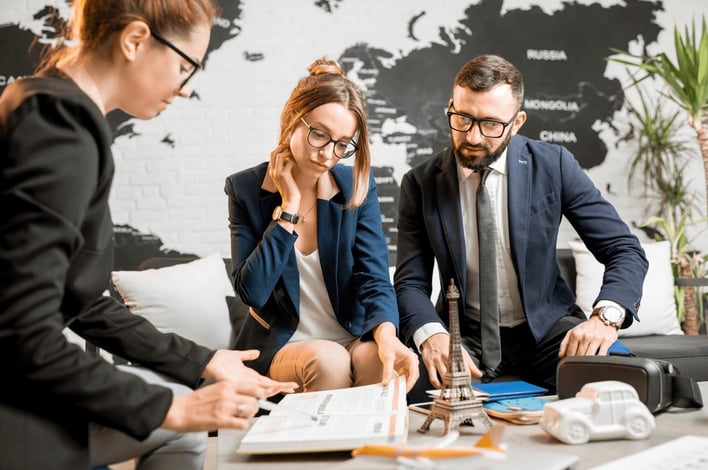 The Stats Speak for Themselves
If you're unsure about how TROOP can aid your enterprise, the stats speak for themselves. TROOP's clients have collectively benefited from huge time, cost, and CO² savings, such as:
An average of 7690 travel hours saved.
An average saving of 1.1 million US Dollars.
An average saving of 470 tonnes of CO2 emissions, further boosting sustainability goals.
This results in tremendous cost and time savings over weeks, months, and years. TROOP's global community embodies change-making at its finest, allowing organizers to use the best decision-making tools available. Our automated solution will enable companies to navigate the complex maze of international travel and find the most cost-effective solutions for all players.
The stats and case studies genuinely speak for themselves. When you choose a reputable automated company travel planning platform, you'll always choose the best travel option.
With TROOP, complex meeting plans take minutes, freeing up your time to focus on what really matters: The people and the planet.